Massachusetts Fair Share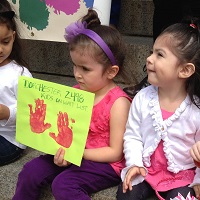 Massachusetts should lead on education, but when it comes to early education we're falling behind. While states like Oklahoma offer a free year of early education to every child, Massachusetts has repeatedly cut funding for these critical programs. Since 2001, state funding for community-based early education and care and out-of-school time has not kept pace with inflation, resulting in a reduction of more than $100 million – a 50% decrease in the state's commitment to its youngest scholars.
We can do better. Every child deserves the same strong start. As legislators draft the budget for the next year, it's our chance to make early education a priority. If we want to expand access to preschool, we need to raise our voices now.

When kids are hungry, they struggle to learn. When kids don't learn, they struggle in life. Still, 16 million American kids are at risk of going hungry every day. That's 1 out of every 5 kids. We can and we must do better.
For decades, Republicans and Democrats have come together to support programs like the Supplemental Nutrition Assistance Program (SNAP). Fair Share Education Fund is working to reduce childhood hunger by increasing access to programs like SNAP that successfully provide food and income support to children and families.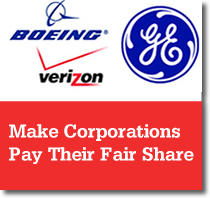 Big corporations — including GE, Burger King and more — are using their lobbyists and campaign contributions to rig the tax system in their favor, and some pay nothing in taxes.
That costs the rest of us $100 billion per year in lost taxes.It's about time that rich corporations start living by the same rules as the rest of us. We're working to ensure that corporations pay their fair share of taxes.
Updates